TURNING WEBSITES INTO BUSINESSES
WE CAN HELP BUILD STRATEGIES TO MARK
YOUR BUSINESS PRESENCE ONLINE AND
ENHANCE YOUR BRAND VISIBILITY.
We Work for individuals, big & small companies, sometimes even help them to build their strategy, drive traffic through SEO. We can increase your sales via PPC, Remarketing with effective ROI. Connect with us for strategic digital marketing service including website design, SEO, Services, e-commerce solutions & other services, and let your brand excel!
Website Design and Development
Website Design and Development
Mobile Website Designing
E-commerce Website Development
SEO Strategy
Enterprise SEO
E-commerce SEO
Local SEO
SMO - Social Media Marketing
Facebook Marketing
Twitter Marketing
Youtube Marketing
PPC Pay Per Click Advertisment
Search Marketing
Display Marketing
Remarketing
Mobile Advertising
Lead Generation
Online Reputation Management
Brand Reputation Management
Corporate Reputation Management
Hotel Reputation Management
Email/SMS Marketing
Email Marketing
SMS Marketing
"We are industry experts in Digital Marketing yet we never stop learning."
Increase Conversion Rates
Increasing your conversion rates is totally critical. Having a good conversion rate is the foundation of increase in sales volume.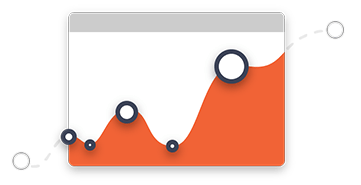 Increasing site traffic is important but reducing your bounce rate is also very essential. It can dramatically help you to boost your conversion rate and improve the user experience.
Search Engine Giant Google introduces changes to its ranking algorithm almost every day, Driving Traffic to your website is no longer just a piece of cake. With help of our proven strategies, you can mine the groundwork and enhance your visibility on the web no matter if you're selling something online or simply just blogging.
Turn your website traffic into Audience or if you a business turn your traffic into loyal customers. Don't miss out!
Testimonials & Featured Clients
Assembling a site is a difficult task, finding the ideal individual or organization is significantly more mind-boggling. I did my research around the web searching for this specific organization that can make, outline and upgraded my site. Much obliged God I found DDM, they have awesome work knowledge & configuration.
GREAT experience working with DDM aka Delhi Digital Marketing! Having 2 projects in a row go so smoothly I will definitely recommend people about my experience! Mr. Satish is the best!! very easy to work with and very responsive.
Thank you DDM!!
Excellent, working with web designer express was great. Thanks to their knowledge and determination our website looks great and functions really well. I recommend anyone that is looking for a custom website to give them a call and speak to Mr.Satish, he will guide you in the right direction.
Let's Start a Conversation