Small Businesses Owner, If you're trying to get your business on the first page of Google and you feel really overwhelmed with SEO, this 5 min SEO tip is what you need to do.
Firstly, consider what you sell. Let's say it's studio lights.
Go to answerthepublic.com and type in 'studio lights'.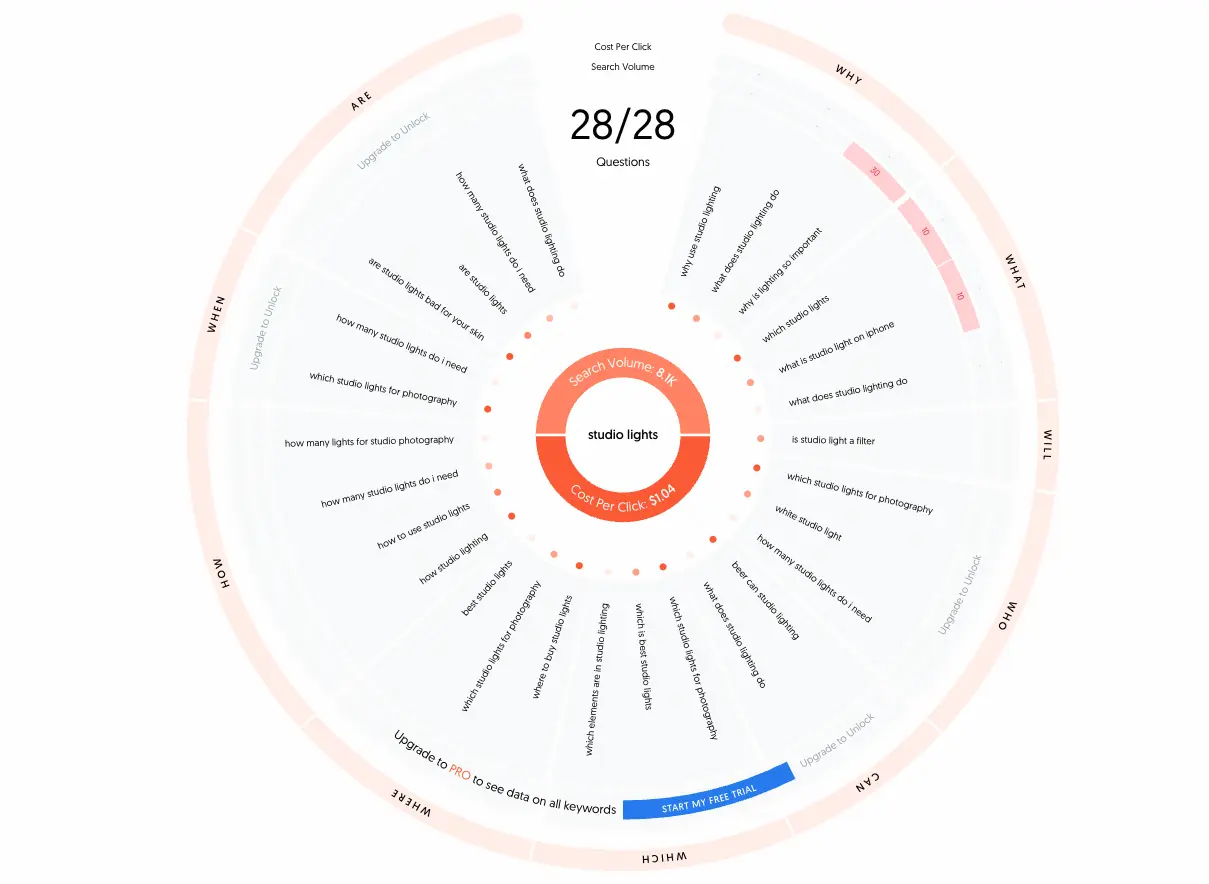 Answer the Public will then provide you with loads of questions that people ask about your product.
Follow these steps exactly as I outline them:
Select a question.
Open a new Incognito window in Google Chrome and type that question in.
Review the first three articles and note what they talking about.
Recreate that article in your own words.
Repeat this process until you've answered all the questions. By doing so, you can forget about all of the other things SEO experts tell you that you need.
The content and the intent of that content are the only things you need to rank higher.
Don't worry about your meta descriptions being too long, your title tags missing, or your H1s being absent. While these elements are relevant, having relevant content on your website trumps everything else.